Kentucky J6 Patriot Sentenced to More Time in Prison than a Murderer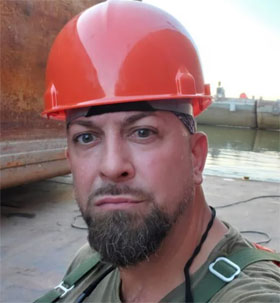 By Jim Hoft | The Gateway Pundit | May. 7, 2023
Peter Schwartz, age 47 and a Kentucky welder, served his country in the Army Reserve. He was indicted after he was accused of pepper-spraying officers during the Jan. 6 protest. He was arrested on Feb. 2, 2021, in Uniontown, Pennsylvania. Pete was with his wife when 30 agents assaulted him with flashbang grenades, armored vehicles, and more than 10 assault rifles aimed at his chest.
"At no point did either my wife or I resist but we were both roughly handled and forced/dragged up the stairs after being shackled and handcuffed as we were shoved around," Schwartz said.
Last year, the DC jury found Pete and his co-defendants guilty on every single charge. There were no victims to Pete's alleged crimes. The prosecution presented no witnesses.
Pete Schwartz called The Gateway Pundit after he was found guilty on every single count. There were 11 counts against Pete and the two co-defendants that he had never seen in his life and never met before their trial together. The jury did not even read over the evidence before they voted to sentence the three Trump supporters.
Pete was found guilty of obstruction of an official proceeding despite the fact that he NEVER entered the US Capitol.